Restoration Church
Restoring Lives, Rebuilding People
We believe that we are called to Restore Lives and Rebuild People, train disciples to minister to others, and strengthen people through the local church. Our mission scripture is Isaiah 61:1-3.
Restoration Church International (formerly Morgantown Faith Center) began with one salvation from a home visit. Joe and Rena were in a local church at the time and were sent out by their leadership to birth a ministry. The ministry quickly grew into a home Bible study and that meeting soon outgrew the home moving many times until acquiring a small church building located at 300 Highland Avenue, Morgantown, WV (which is now ministry headquarters). After outgrowing two services in that building and holding services in a hotel for two years, the ministry acquired a location at 2198 Blue Horizon Drive (the facility formerly used by New Life Ministries). In October of 2016, Restoration Church opened a campus in Monongahela, PA.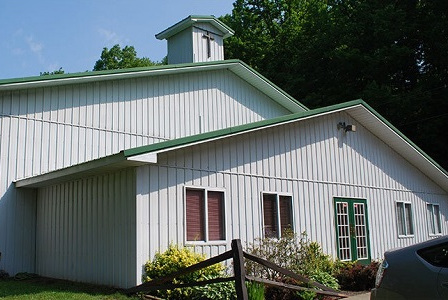 Morgantown, WV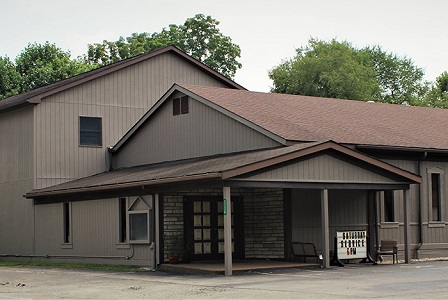 Monongahela, PA
Women of Witness
Women's Ministry
We focus on enriching the lives of women by practicing principles of Godly wisdom.
Many of us do not have a mother or a mentor that can tell us what we need to know when we need to know it. As women, we are not just called to be what we are looking for, we are called to become what we were created to be. At Women of Witness, we walk with you to encourage and equip you to be confident and pure young women, complete and holy young mothers and wives, fulfilled and facilitating older women and most importantly, to fulfill the call of God upon our lives in every step along the way.
Believe Right TV
Television Ministry
Believe Right TV ("BRTV") is the video production of MFC Ministries, Inc located in Morgantown, WV. BRTV launched on November 1, 2015. Its predecessor, Heirloom Time TV, aired for 9 years (October 2006 through October 2015) with 470 thirty-minute episodes. The Executive Producers of BRTV are Joe & Rena Perozich who are assisted by their dedicated team of ministry staff and volunteers. BRTV is a weekly production and can be seen on various regional television networks in North Central West Virginia and South Western Pennsylvania.
What you believe impacts what you will receive in your life. If you believe and speak God's Word in every circumstance, you will have His very best for your life. Believe Right TV is intended to empower its viewers to choose life over death, health and wellness over sickness, prosperity over poverty, and harmony in their marriages instead of strife. If you are lacking in your life… in any area (physical, mental, emotional, financial, relational), the truths contained in this program can change your life. If you'll only believe what you hear and apply the biblical principles taught weekly on Believe Right TV, things will get better!